Whale Watching
The Telstar offers 2 hour Whale Watching Excursions.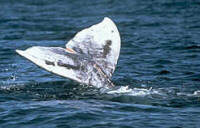 The California Gray Whale makes the most spectacular and the longest mass migration of any marine mammal. The Grey Whales journey begins in the frigid waters of the Chukchi and Bering Seas. They spend the summer and a few months in the fall in the arctic waters before heading south, for shelter and breeding. Around mid to late fall, the whales begin their incredible 5000 mile journey south to Baja California. February through April the Gray Whales repeat their journey back up the North Pacific Coast with their new calves.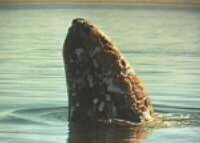 The Gray Whale can easily be found within a few miles off the coast, allowing you to share the experience of viewing them in their natural habitat. As well as the Gray Whale, the North Coast has many other resident marine animals, such as dolphins, seal lions, marine birds and the occasional sightings of sharks. If you would like to share the experience book online now and reserve your trip. Guaranteed to make a memory that will last a lifetime.
For more information give us a call at 707-964-8770.